Jack Konen Dominates Midwest Series 7.90 Index Finale in HP 7.90 Assassin Turn-Key Car
Jack Konen has been stacking time tickets in 2019 with his HP 7.90 Assassin Turn-Key Car. That didn't change for him at the season finale Midwest Jr. Super Series event in Indianapolis. Jack mowed his way through a tight field of 7.90 Index racers to find himself sitting in the Winner's Circle!
Jack's crew chief Tim Konen had this to say of his HP Car, "The car and motor were spot on, and Jack was going double 0 almost every round." Those are the kind of numbers we like to see here at Huddleston Performance!
Congrats to Jack and Tim on a great outing to end 2019!
---
Mia Schultz Nearly Sweeps PDRA Darlington Event, Takes Win in Pro Jr. with HP 7.90 Assassin Turn-Key Car
Mia Schultz was the class of the field at the PDRA Darlington event this past weekend. In an event that saw wild weather swings, Mia and crew chief Shawn Schultz never lost their focus with their HP 7.90 Assassin Turn-Key Car. Mia came out swinging as she qualified #2 overall with a 7.901. That wouldn't be enough for the Virginia Race, as she kept knocking down the competition to find herself sitting in the Winner's Circle!
Congratulations to Mia and her team on a hard fought victory!
---
Chase Green Grabs Race Win at Music City Raceway with HP 8.90 Sniper Jr. Package
Chase Green was on a rolling this past weekend at Music City Raceway. He drove the wheels off his HP 8.90 Sniper Jr. Package powered machine, and had the car to match it! Crew Chief Josh Green was high on his HP combo, "One thing to brag on is the fact that we didn't change the dial-in on his Huddleston Peformance Jr. Dragster in 2 weeks. This thing is better than my door car!"
Awesome job by the entire Green Team on a great weekend of racing action!
---
Grace Varner Parks it in the Winner's Circle at IHRA Division 2 Finals with HP 8.90 Sniper Jr.
Grace Varner came ready for action at Memphis International Raceway with her HP 8.90 Sniper Jr. combo. She was on the tree all day, even earning a bye run with a .000 light! That would prove to be enough, as in the finals she was .028 on the tree and was close enough to her dial for the Division 2 Win!
Big congrats to Grace and her entire team on an outstanding weekend of racing, and winning!
---
Callie White Captures US 43 Dragway Win with HP 7.90 Sniper Lite Package
Callie White has been a tough out at US 43 Dragway since becoming an HP Customer years ago. This past weekend proved to be to much for her competition as she found herself in the Winner's Circle yet again! Callie used a string of great lights, and a consistent HP 7.90 Sniper Lite Package, to best the field.
Congrats to Callie and her team on a great win Saturday night!
---
Raylee Higgins Finishes 2019 Season Strong, Claims Victory at Renegade Raceway with HP 8.90 Sniper Jr. Package
Raylee Higgins is a name you've seen a lot on our website in 2019. From race wins to championships, the young northwestern racer has been killing the competition around her. This past weekend was no different at Renegade Raceway, as Raylee took her HP 8.90 Sniper Jr. Package powered hot rod right through the field again. In the finals Raylee strapped a stellar .019 light on her competition to grab the win light and yet another trip to the Winner's Circle!
Congrats to Raylee and the entire Higgins team on a great weekend, and an even better 2019 racing season!
---
O'Riley Benda Finishes off Stellar 2019 Season with Mission Raceway Park Junior Lightening Track Championship in HP 7.90 Turn-Key Assassin
O'Riley Benda has been on it all season since starting off 2019 with his new HP 7.90 Ultimate Sniper Lite Package. Mid way through the season, crew chief Chad Benda completed the HP conversion by adding a new HP Assassin Chassis to go with O'Riley's power plant. That combination has proved to be deadly, as O'Riley has racked up the round wins and race wins throughout 2019.
This past weekend was a culmination of all their hard work. O'Riley came into the last race with a very real chance at the Mission Raceway Park Track Championship, and he wouldn't disappoint! Saturday he rolled through the competition to take home the King of the Track race win, then followed that up with a semi final finish on Sunday. Those efforts would be enough to seal the 2019 Junior Lightening Championship at Mission Raceway Park for his team!
Big congrats to O'Riley and the entire Benda Team. They proved all season just how successful you can be with the HP Product!
---
Allison Bolle Earns Wally in Las Vegas with HP 11.90 Pea-Shooter Package
Allison Bolle was on a roll this past weekend at The Strip at Las Vegas with her HP 11.90 Pea-Shooter Package. Saturday she was able to run right through the field of competitors to earn herself a win, and a Wally for her efforts! Sunday was nearly as good, as Allison continued her winning ways to take home the Runner-Up prize.
Congratulations to Allison on a great overall weekend of racing action!
---
Jalen Price Goes Straight To The Front with New HP 8.90 Ultimate Sniper Jr. Package at US43 Dragway
Jalen Price flexed the muscles of the new HP 8.90 Ultimate Sniper Jr. Package in his first outing this past weekend. The Price Team called the HP Shop on Friday 9/13/19, picked their new package up Tuesday 9/17/19, and parked it in the Winner's Circle Saturday 9/21/19. That's a good racer who listens very well, Huddleston Performance is proud to join a team like that. Jalen drove the wheels off his new combo, while dad Adam Price made sure the car was on point all night!
Big congrats to Jalen and the entire Price Team on a great outing, and the first of many wins to come for them!
---
Kamryn Schubbe Takes Junior Elite Track Championship at Byron Dragway with HP 7.90 Sniper XL Package
Kamryn Schubbe has put together a stellar 2019 season, and all those efforts have paid off as she collected the Byron Dragway Junior Elite Track Championship. Kamryn won a ton of rounds, and found the Winner's Circle a number of times throughout the season. That front running performance not only earned her plenty of trophies, but also her track's championship.
Congrats to Kamryn and the Schubbe Family on a great season of racing action!
---
HP Assassin Now Sporting Safest Jr. Dragster Cockpit, Introduction of the Huddleston Performance 4-Bay Assassin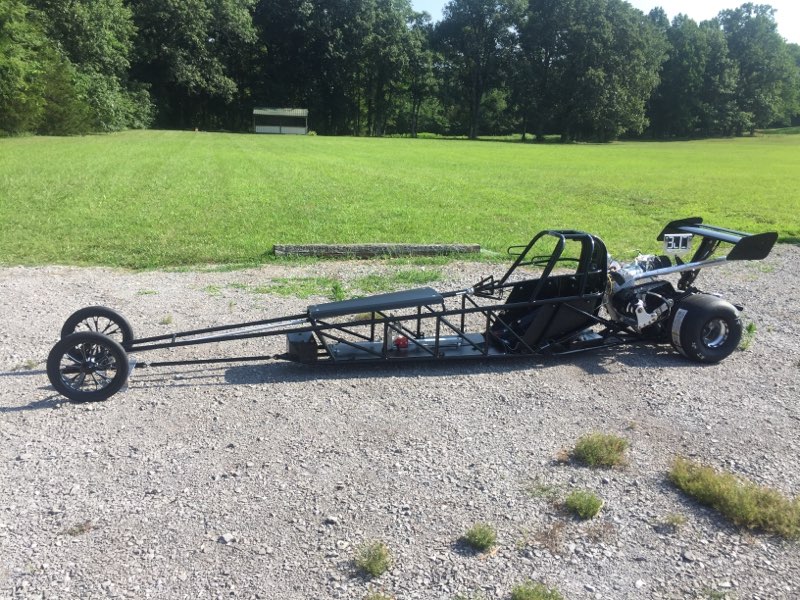 At Huddleston Performance we aren't just looking to produce the best performing products in Jr. Racing, we're also looking to provide some of the safest products in the sport. That in mind, we have brought to you the latest in Jr. Dragster safety with the debut of our new HP 4-Bay Assassin!
For those of you who may not know, the "bay's" on your car are the uprights and diagonals which run along side your driver. For year's 2-Bay and 3-Bay cars have been common place, with Huddleston Performance only ever using 3-Bay cars for our Assassin Chassis.
The new HP 4-Bay Assassin has additional pipe around the driver to add strength to the cockpit area, while adding minimal weight to the overall car. The new combo also features an added bar to the top of the cockpit, with an extended leg restraint plate to help keep the driver contained in the event of a roll over! While not currently legal to do, this new chassis layout is safe beyond the 7.90 limits, making your driver extremely safe under the current rules!
Swing by our tent at Bristol to check out the new layout, or call today to get your hands on this one!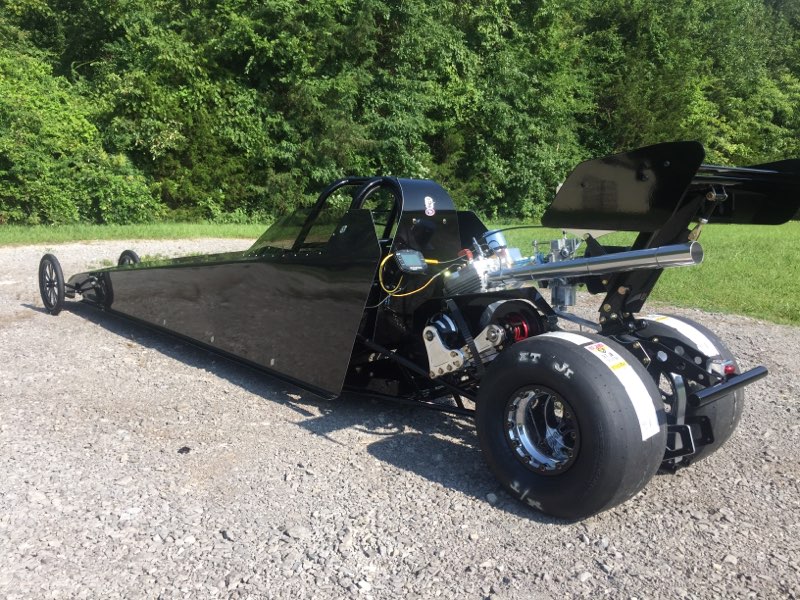 ---
Huddleston Performance Creates Even Better 8.90 Combo, Introduces New HP 8.90 Ultimate Sniper Jr.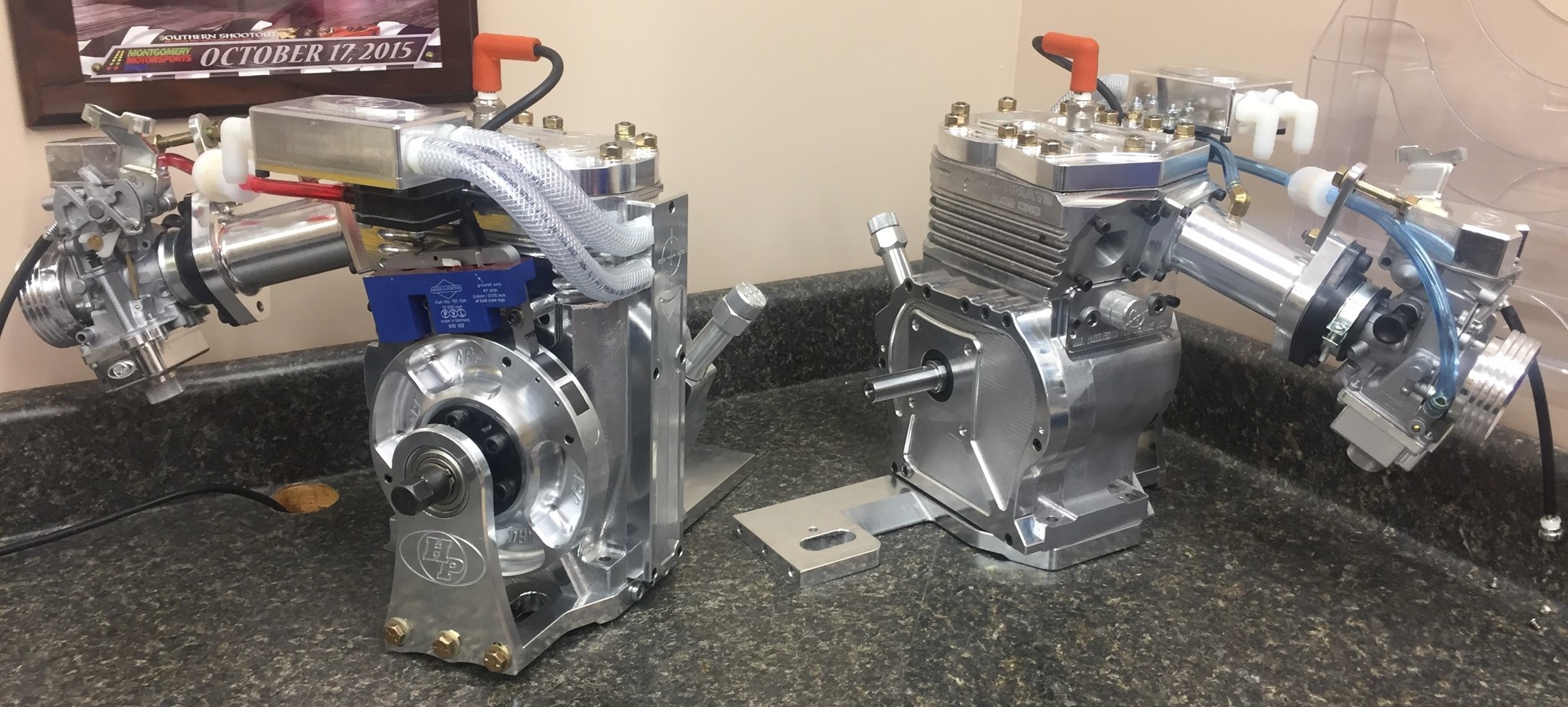 As you know, if you visit our website much, we at Huddleston Performance are our own competition when it comes to raising the bar. The latest development to come out of the HP building is the new HP 8.90 Ultimate Sniper Jr. Building off the championship leader in 8.90 racing, the Ultimate Sniper Jr. packs a major punch for the younger Jr. Racers!
The new combo sees a number of improvements and additions over the standard HP 8.90 Sniper Jr, while still maintaining the race winning layout that has made the Sniper Jr. such a sought after piece. The new HP 8.90 Ultimate Sniper Jr. includes the following new features: 7mm Titanium Valves, Beryllium Copper Seats, HP Exclusive Oil Pan, HP Exclusive Double Baffle System, 11/32" HP Lifters, Increased Cam Gear Size, Increase Cam Core Size, and many more new pieces to make this the strongest 8.90 motor ever created.
The first batch of HP 8.90 Ultimate Sniper Jr's have all been spoken for. However, we will have one of them on display at Bristol this coming week, and we will be taking pre-orders for those of you who know you want the best. Stop by the tent and let's talk about making your 8.90 program one of the best in the nation!